Wedding Bows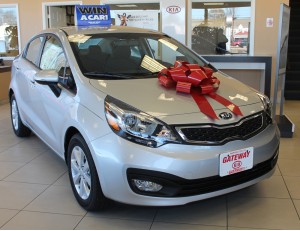 There are many important milestones of a wedding celebration; the vows promised by the couple, the first dance and the couple's first kiss. One of the milestones of the wedding celebration that is often overlooked is the couple embarking on their honeymoon and leaving once the wedding celebration has been complete.
Marking this milestone is the traditional decorations that are used on the vehicle the couple is leaving with, including traditional signs, window wedding stickers and of course, the rattling cans attached to the vehicle.
Creating classic style in the vehicle that the couple is using to embark upon their life together is simple using white car bows. Our modern car bows can be attached to the front of the car using our deluxe, heavy duty, coated magnet which attaches securely to the car without leaving any scratches.
Car bows that are used to decorate the wedding vehicle are available in red, white, blue, green, gold, and silver. Couples that are planning the wedding transportation or the bridal party planning the getaway can choose the large bows in many colors, shapes and styles to suit the wedding décor. From blue and white bows, to red, white and silver bows – colors can be chosen for the theme of the wedding. What color should be chosen for the getaway car? Most couples and wedding planners make one of two choices; colors that match the wedding theme that has been chosen, or traditional white bows that can be attached to the vehicle. Either choice can be accompanied with decorations on the car that can be used to whisk the couple away in style once the celebrations are over.
Car bows can be chosen in many styles and colors from our website. Our bows easily attached to the car with a simple magnet or suction cups, depending on the type of bow. Think about the statement that you would like to make with the getaway car at your wedding. A large bow is a great way to transform the getaway car into something special.